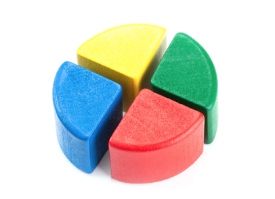 We're often asked, "Why do we need an outside expert to prepare a QDRO?" A Qualified Domestic Relations Order is the legal document required to divide qualified retirement accounts between ex-spouses pursuant to their divorce.
Most family law attorneys don't prepare QDROs because pension plan components vary widely from plan to plan and require specific knowledge and experience. Hiring a third party is often the easiest way for a lawyer to help clients resolve the difficult issue of dividing retirement accounts and pensions. Significant monetary savings come in the flat rate we charge, as compared to the billable hours an attorney would spend researching and preparing the Order. Whether the case takes us 1 hour or 10, our flat fee stays the same.
In addition to financial benefits, an outside preparer, who speaks the language of retirement plan administrators, knows how to expedite what can often be a lengthy process for clients. Furthermore, clients can be confident that the subtle nuances of pension division have been addressed within the Order, for their best interest.
Divorce Solutions works to partner with attorneys to make the QDRO process easier for clients. To that end, we've developed an innovative tool to help attorneys better serve their clients: The "QDRO Kit On A Stick" provides all of the necessary documents for the attorney relative to the parties' retirement account division, on a handy USB memory stick. The most important piece on the QDRO Kit On A Stick is the sample judgment language.
There are numerous ways to divide up retirement assets and our QDRO Kit On A Stick will help attorneys pinpoint the right one for the case at hand. Instead of urgent calls to professionals like Divorce Solutions in the midst of a mediation, they can often pop the Kit into their computer and have all the choices in front of them.