David W. Roessler
David has been a financial advisor since 1989 and holds numerous professional licenses, including a Registered Principal (Series 24) license.   He has extensive experience in many of the more intricate aspects of financial planning and he brings that technical financial background to his work in the divorce arena.
As a founding partner of Divorce Solutions, LLC in 2002, Dave currently oversees the preparation of over 1,000 DRO's per year.  He has testified in numerous divorce matters relative to the division of qualified and non-qualified retirement plans.  He is a resource frequently called upon by attorneys in Michigan and Illinois for his specialized DRO expertise.  He is always happy to take the time to explain to the parties and their attorneys what their options are with regard to the division of the retirement plans.
When he's not busy with his two kids, Dave enjoys running and listening to opera.
---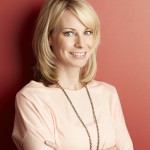 Amanda Guigar
Office Administrator
Amanda's friendly voice is generally the first that you'll hear when calling Divorce Solutions, LLC. Prior to joining Divorce Solutions, LLC in 2007 Amanda had over 5 years of prior experience in customer service for a financial planning firm. In addition to answering incoming calls and responding to client questions and requests for information, Amanda's job responsibilities include QDRO file preparation and follow-up, computer data entry and assisting with retirement plan research. If you have questions about our process or the status of your case, Amanda is happy to assist you.