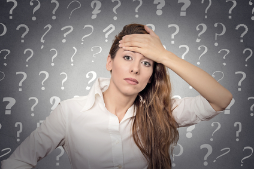 Qualified Domestic Relations Order (QDRO) preparation is a confusing and stressful process for clients. At Divorce Solutions, we want to make things simpler. Your clients can get answers to all their questions at our new "First Friday QDRO Clinics."
"First Friday QDRO Clinics"
On the first Friday of every month, Divorce Solutions hosts a 40 minute clinic on QDROs in our office in Southfield, MI. This workshop is completely free for any client that uses our firm for QDRO drafting. A registration fee of $10 is required for non-clients.
In this engaging clinic, Jacki and Dave will explain in simple terms the steps of the QDRO process. We will assist with form completion and give direction on any additional paperwork your client needs to collect. Most importantly, we'll answer your client's pressing questions, such as:
Why do I need a QDRO preparer?
Why do I still need my attorney?
What if my ex-spouse won't pay or sign the document?
Why is timing critical? (i.e. what happens if my ex-spouse dies, remarries or retires?)
When will I get my money?
What are the tax implications of my transfer?
Have you referred your client to a QDRO preparer? Help your clients learn everything they need to know in 40 minutes. Call us at (248) 354-0495