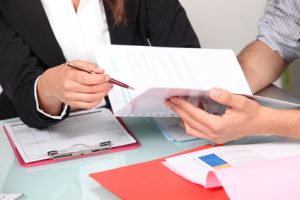 Clients want you to get into the nitty gritty.
Recently, I spent half an hour on the phone talking with a woman about the details of a pending QDRO. We discussed the differences between electing a Single Life Annuity versus a Joint & Survivor Annuity on a defined benefit plan. I explained the "quirks" of the particular plan being divided as well as the limitations imposed by the Plan Administrator. We talked about survivor benefit choices and the risk that would accompany putting off getting the Order prepared and entered.
Was she a trained actuary? No.
Was she an attorney or an accountant? No.
She was the client!
Was she capable of understanding the complex issues we discussed and making educated decisions about her future and financial well-being? Absolutely! She was also very grateful that someone was taking the time to explain the options.
Far too often in our practice we discover that clients don't understand the details of their agreement as it relates to dividing up the retirement accounts, brokerage accounts, health insurance continuation, potential tax implications of their agreement, etc. Even worse, in some cases, clients are shocked to discover that the language they agreed to is not what they would have chosen for themselves, if asked.
Take the following typical scenario:
Mary Smith's Judgment of Divorce (JOD) awarded her 50% of her ex-husband Joe's pension. However, the JOD did not specify the division method that would be used. Would Mary rather receive her benefits based on her own life expectancy and give up a share of any early retirement supplements? Or would she choose to wait until Joe retires to share in any early retirement supplement and cost-of-living adjustments?
No one ever asked Mary, assuming this was too much detail for her to be concerned with.
Under Joe's plan, alternate payees can't have both. The end result was that the parties went back to court, post-JOD to hash out the details. This was expensive and stressful for everyone involved.
As with many complicated legal and financial issues, divorce attorneys are forced to focus on "the big picture" with their clients to achieve a settlement. However, the client frequently walks away with an incomplete understanding of the details. That is why, in our office, we use plain English to help our clients understand legal language and important financial concepts. In other words, we "bother" the client with the details.